How to setup Coinbase Commerce for WooCommerce
Note: You must have WooCommerce installed and activated before setting up the Coinbase
Installation
Navigate to Plugins Add New and upload the coinbase-commerce-for-woocommerce-pro-premium.1.0.1.zip file.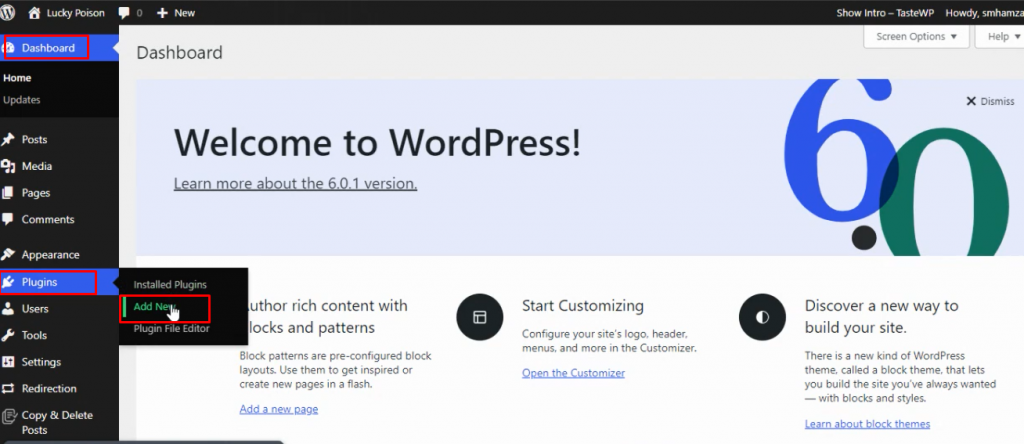 Setup
Coinbase Commerce for WooCommerce
If you don't already have a Coinbase Commerce account, you will first need to sign up for a new one.
Setting up your Coinbase Commerce payment gateway requires a few steps to be prepared to accept cryptocurrency on your WooCommerce store.

Step 1
Activation First step is to activate the Coinbase Commerce payment gateway. Navigate to WooCommerce Settings Payments and enable Coinbase Commerce.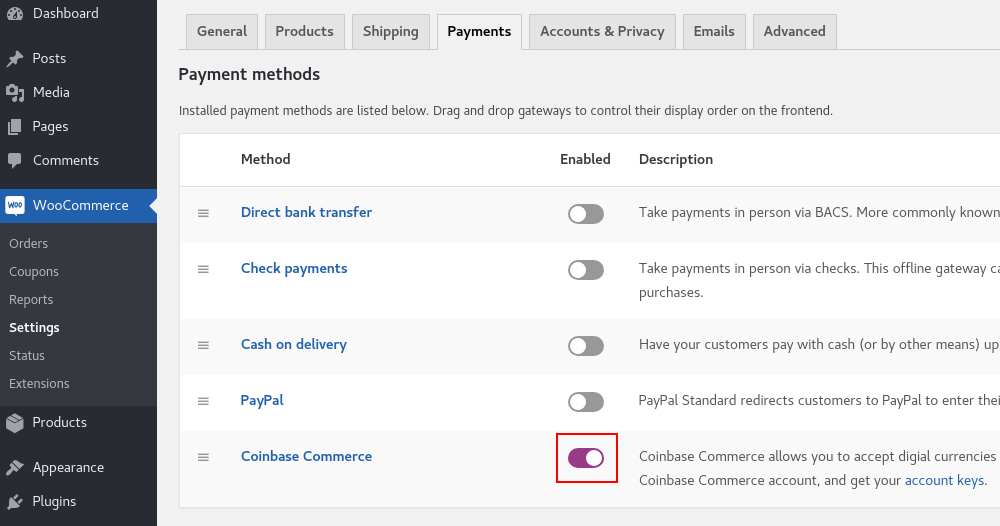 Step 2
API In order for your gateway to work legitimately, you may have to get two keys (API Key & Webhook Shared Secret) from your Coinbase Commerce account and embed them into gateway settings.
API Key: Sign in to your Coinbase Commerce account and navigate to the API Keys area in Settings and click on Make an API Key.
Step 3
Settings
Presently to set up the gateway navigate to WooCommerce Settings Installments and click on Coinbase Commerce. Embed the API Key and Webhook Shared Secret you got from your Coinbase Account.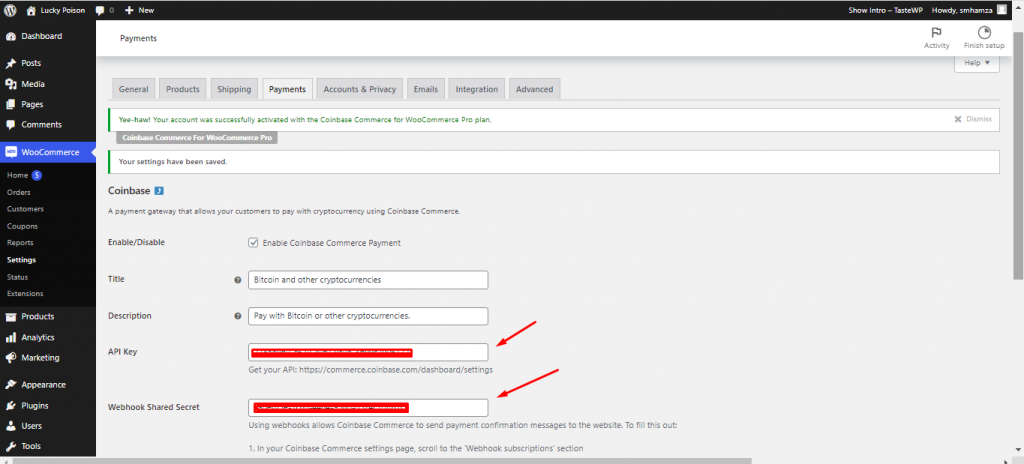 Checkout
To pay with cryptocurrency, continue to checkout and select Coinbase Commerce from the gateways list. You'll be redirected to commerce.coinbase.com to pay for the order in cryptocurrency.